Public Involvement and Collaborative Decision Making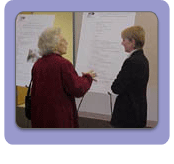 Transportation engineers are professional problem-solvers with the technical skills to address even the most complex problems. However, technical expertise does not address all of the concerns necessary to develop plans that are supported by the diverse interests and stakeholders in transportation.

Pat Noyes & Associates works with transportation agencies to involve stakeholders and the public in developing projects, plans and programs that meet their needs. Collaborative decision making and effective public involvement go beyond mandatory public hearings; they includes interested parties as active participants in the planning and implementation of transportation programs and projects.
We have designed and facilitated collaborative decision making and public involvement processes for complex planning efforts. We utilize a variety of involvement techniques and build processes designed to engage the community in transportation planning studies.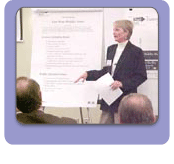 Our projects include:
* Tunnel Visioning
* I-70 Mountain Corridor Context Sensitive Solutions
* South I-25 EIS
* Denver's Downtown Multimodal Access Plan
* Ports to Plains Corridor Development and Management Plan
* Colorado Springs East-West Mobility Study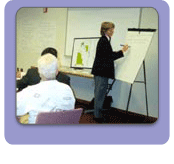 Pat is the author of Chapter 6: Effective Public Involvement of the Traffic Engineering Handbook, 5th Edition. She has extensive training in mediation, conflict management and public process design.