Traffic Calming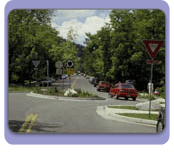 Pat Noyes & Associates provides consulting services in neighborhood traffic management and in public process design and facilitation. We are a specialized firm whose strong emphasis on community-based decision making and extensive experience in traffic calming provide an important service to cities faced with residential traffic issues. We have worked independently to develop citywide traffic calming programs and have teamed with other civil engineering firms to provide broader engineering services on neighborhood traffic management plans.
Pat Noyes & Associates has worked throughout Colorado and California to develop comprehensive traffic calming programs. Cities we have worked with include: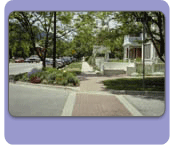 * Monterey, California
* Los Angeles, California
* Mission Viejo, California
* Oceanside, California
* Castle Rock, Colorado
* Los Alamos County, New Mexico
* Lakewood, Colorado
* Aurora, Colorado
* Westminster, Colorado
* Pleasanton, California
* Calabasas, California
Pat Noyes has also developed and taught traffic calming courses for: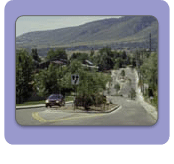 * Institute of Transportation Engineers (ITE)
* Cities of San Jose, Oceanside, and Calabasas, California
* UC Berkeley, Institute of Transportation Studies
* American Public Works Association (APWA)
* Alaska DOT, University of Alaska, and Alaska Section of ITE
Pat wrote the Traffic Calming Primer and the Traffic Calming Transportation Tech Sheet for the Congress for the New Urbanism.