Traffic Incident Management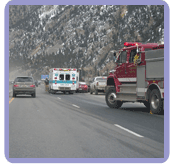 Traffic incidents impact the reliability of the highway, cause delay and congestion, tax resources of responding agencies and negatively affect the safety of the public and emergency responders. Incidents include crashes, spilled loads, vehicle breakdowns and environmental events. They contribute to as much as 60 percent of congestion in urbanized areas; often more for smaller urban and rural areas. Incidents not only reduce capacity during the event, they result in congestion for a considerable period after the incident is cleared. They can lead to secondary crashes, further compounding the congestion and affecting safety.
A Traffic Incident Management Program is a pre-planned, coordinated approach to managing incidents. Development of a successful program requires a systematic approach, which includes the following phases: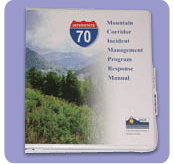 * Definition of the Problem (Existing Conditions)
* Establishment of Goals and Objectives
* Development of Alternative Strategies
* Evaluation of Alternative Strategies
* Implementation of Selected Strategies
* Monitoring and Refinement of the Program
Success depends on a strong, inter-agency planning process. All agencies that respond to incidents must be involved in program development to ensure that the program meets their needs and will be implemented in a coordinated partnership. A coordinated planning process should include management and response personnel from all affected agencies representing:
* Engineering
* Law Enforcement
* Fire/Rescue
* Emergency Medical
* Towing and Recovery
* Maintenance
and any other agency that has jurisdictional responsibilities in the planning area.
Successful traffic incident management programs improve response, reduce delay, improve safety, reduce driver frustration, improve efficient and effective use of resources, and improve agency/agency and agency/motorist relationships.

Our Experience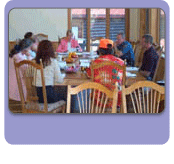 Pat Noyes & Associates has developed numerous traffic incident management programs in Colorado, Iowa, Nevada, Wisconsin and California. We helped develop the statewide Traffic Incident Management Service Layer Plan for Iowa DOT. Our programs include I-25 through highly urbanized and congested segments in Denver, 259-miles of I-70 through the Rocky Mountains, and programs for major reconstruction projects:
* COSMIX Traffic Incident Management Plan, Colorado Springs, Colorado
* I-15 North Corridor Design-Build Project, Las Vegas, Nevada
* San Mateo County Alternative Route Plan, California
* Marquette Interchange Traffic Management Plan, Milwaukee, Wisconsin
* T-REX Incident Management Plan, Denver, Colorado
* Northwest Parkway Traffic Incident Management Program, Broomfield, Colorado
* US 6 Incident Management Plan, Denver, Colorado
* South I-25 Incident Management Plan, Colorado
* I-70 Mountain Corridor Incident Management Plan, Colorado
* I-25 in Colorado Springs Incident Management Program, Colorado
* I-25 in Pueblo Incident Management Program, Colorado
Pat Noyes & Associates developed the Colorado Department of Transportation's "Guidelines for Developing Traffic Incident Management Plans for Work Zones" and served as CDOT's Statewide Incident Management Program Integrator. We have presented workshops in Traffic Incident Management and the National Incident Management System, including:
* Traffic Incident Management: An Overview, FHWA, Washington, D.C.
* Traffic Incident Management, ITE, Chicago, IL
* Traffic Incident Management for Work Zones, CDOT, CO
* Introduction to NIMS and ICS, CDOT, Golden, CO
* Planning for Transportation Emergencies, ITE, Seattle, WA

Pat Noyes co-chairs the TIM Subcommittee of the TRB Regional TSMO Committee, holds a Master of Engineering in Civil Engineering and was an active Firefighter and Emergency Medical Technician. She combines her expertise in these areas with extensive training and experience in mediation and partnering to develop comprehensive traffic incident management programs that address the broad interests of responding agencies.